How to write a CV - Tips & advice
For job seekers who want to stand out from the crowd, a well-written CV is a good contributing factor to actually getting the dream job you're applying for. At Multimind, we are happy to help you through the entire process, from job search to job interview.
A good and clearly worded CV allows the recruiter to understand why you are the right person for the job. The fact that a CV can make or break your dream job may seem like an extreme statement. But the fact is that only a very limited number of CVs go through to the next stage compared to the number of applications that are actually submitted.
A CV is an abbreviation of the word curriculum vitae, which comes from Latin and means life course. In simple terms, it is a summary of your professional life, including education, contact details and any relevant experience.
Your experience could range from being a member of the board of a housing association to being active in university associations.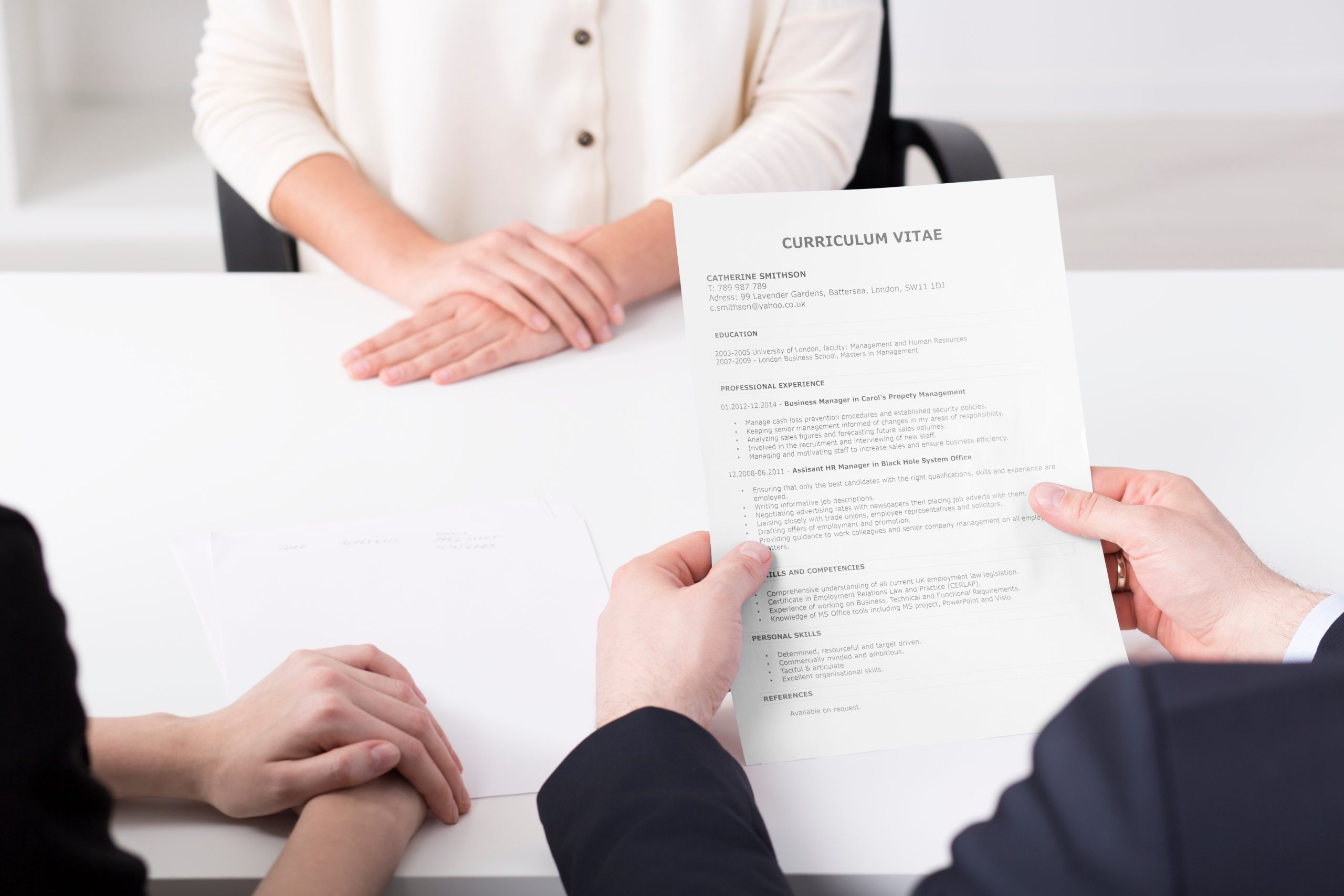 How to write a CV that stands out
To make your CV as good and interesting as possible, it is essential to capture the recruiter's interest at an early stage. It is therefore important to put yourself in the best possible position by having a well thought-out structure that clearly highlights the areas of competence required for the position in question.
Before you start writing your CV, remember:
- Your CV should not be longer than 1-2 A4 pages - otherwise there is a risk that the employer will not read the entire content.
- Review the job ad carefully and tailor your CV accordingly. You don't have to completely rewrite your CV, but it might be a good idea to highlight the areas you think are particularly relevant to the position.
How to get started with your CV
1. Choose the right format - chronological or functional
This format is the perfect way to showcase the progress of your career and is suitable for most people. A chronological format is often what is considered the more "traditional" CV format, focusing primarily on career progression.
With a chronological CV, start by briefly describing your previous experience and why you have applied for the position. You then go on to highlight your work experience, which should be the main focus of your CV throughout.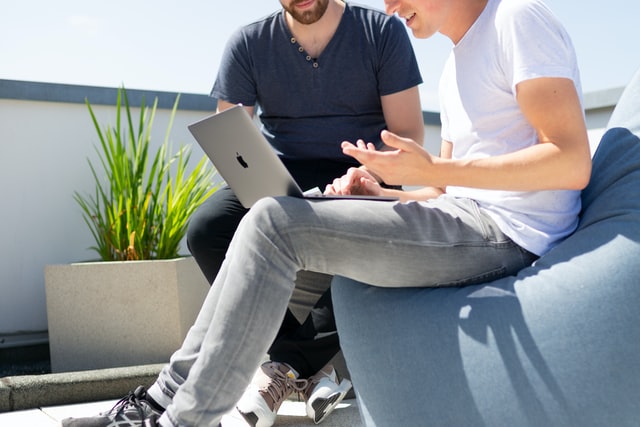 Chronological CV format is suitable if you have:
- Have broad experience that you want to promote
- Looking for jobs in the same sector
- Want to emphasize your career development
Then you should not choose the chronological CV format:
- If you tend to change jobs frequently
- If you are looking to move into a new industry
- Have large gaps in your employment history
A functional CV is suitable for those who are unsure about the quality of their work experience, or are looking for a new career. That's because you need a functional way to emphasise your relevant skills - and downplay everything else. A functional CV format focuses on your qualifications, and is an appropriate choice for those who are senior.
With a functional CV, you start with a longer introduction that highlights your relevant achievements and skills. In this format, you make your work experience visible in the sidebar so that it is not as prominent as the other skills you possess.
In general, the most important thing is that your CV highlights your skills in a structured way. An employer will rarely pay attention to the design of your CV, but this can of course matter if you work in design, marketing and so on.
Does your work require a creative streak? Then you have the opportunity to showcase your creativity in your CV.
Or does the position require a very organised person? Then make sure you pay extra attention to having a clear structure in your CV.
2. What should your CV contain?
Many employers are in the habit of looking for the usual headings in a CV, so make sure you use them. A simple structure and clear headings will give the employer a good overview. The most common headings that a CV should contain are the following:
- Summary and objectives
- Contact details
- Work experience
- Education and training
- Competence
- References
- Optional relevant sections - languages, computer skills, relevant experience
Your CV should include a heading such as "summary and objectives", in which you briefly summarise your professional career and objectives. Otherwise, it may be difficult for the employer to understand why you are applying for the position - especially if you are applying for a position that is far from your area of expertise. You can think of this section as a shortened version of your cover letter. Its purpose is to give the employer a quick summary of why you are the right person for the position you are applying for.
In your CV summary you can mention: 
- Your current position and how many years of experience you have in it.
- Mention one or two successes in your career and the results of these. Alternatively, mention your areas of responsibility.
- Desired goal, such as passion for working at a particular company.
It is strongly recommended that you include in your CV contact details such as name, telephone number, email address and address. This information should be included at the top of your CV, but can also be added at the top of your CV under the heading personal information.
Contact details are the most critical part of your CV, because even if you manage to get everything else in the process right, you won't get far if the recruiter can't get in touch with you because you may have misspelt your email address. So always make it a habit to double-check this part to make sure everything is correct and up to date.
This part is extremely essential for your CV and where you really have the chance to sell yourself using past work experience and achievements.
- What have you learned from your previous jobs?
- What challenges did you encounter?
How many jobs should be included?
There is no given answer for how many jobs should be included. However, you should consider including only those that are relevant to the position you are applying for. Often, the last three years of employment will suffice.
What is wise to keep in mind is that a person who does not know you should, in about 20-30 seconds, have the opportunity to review your CV and find relevant words and phrases that the recruiter considers appropriate for the position in question.
Review what skills/experience are being sought. If you have experience in this area, make sure this is clearly visible in your CV. Some employers use ATS, Applicant Tracking Systems, to help them screen relevant profiles - so in some cases it may be vital that you highlight specific systems and more to pass the initial screening.
Don't you have previous work experience that is relevant?
For those who have no previous relevant work experience, it may be worth highlighting completed training or internships in relevant fields.
This is where you tell us about completed or ongoing training courses that are considered relevant to the position you are applying for. Therefore, make sure you think twice about whether the recruiter will actually benefit from knowing about selected training courses.
This should be included during training:
- Name of the school and when the training was carried out
- What courses have you taken
- A brief description of what the training contained and how it could benefit you at work
For skills, your CV should make clear all your knowledge and skills that make you the ideal candidate for the position. There are two main types of skills that work well to include: hard skills and soft skills.
Examples of hard skills: cloud computing, UX design, ERP systems, CSM systems
Examples of soft skills: creativity, cooperation, adaptability
We advocate that a CV should contain both elements, focusing on the hard skills.
Including references in your CV can be a wise move that results in the recruiter being able to get a clearer picture of who you are, and who you were at your previous job.
- Choose your references carefully - they should be someone who really knows you and can answer questions about what you are like as a person.
- Preferably choose a former boss. If this is not possible, you can name a colleague.
- Always remember to inform the person you are going to give as a reference, so that they are comfortable with this, but also so that the person in question can prepare themselves.
Here's how you should list your references
Never include the names or phone numbers of references in your CV. Instead, you should tell the employer in your CV that you have references who can be provided on request.
Optional sections
If you have any other skills or qualifications that are relevant to the position you are applying for, it may be worth mentioning them to give the prospective employer a better idea of who you are. For example, you could mention:
- Computer literacy
- Driving licence
- Volunteer work
- Language skills
Having multiple language skills is something that tends to be very attractive in today's labour market. If you have knowledge of more languages than just Swedish and/or English, this can be a great competitive advantage for you as you have the opportunity to stand out from the crowd.
You can list your language skills in bullet form and make it clear what level you are at in each language. The levels are as follows:
- Basic
- Fluency
- Mother tongue
When it comes to the length of a CV, it is important not to have one that is too long. Instead, you should focus on making it easy to read and well structured. Our recommendation, as mentioned earlier, is absolutely not to exceed 2 A4 pages. The reason for this is that recruiters usually have many applications to go through and probably don't have time to read through several pages of a CV, and your ability to effectively convey a message demonstrates a skill set that is important for the vast majority of positions!
Therefore, try to keep your CV as short and concise as possible so that the employer has the opportunity to read through everything and you show that you are a good storyteller. Avoid including old and irrelevant information that is not really relevant anymore. Instead, focus on why you think you are important for the role you are applying for and what the recruiter should know about you in particular.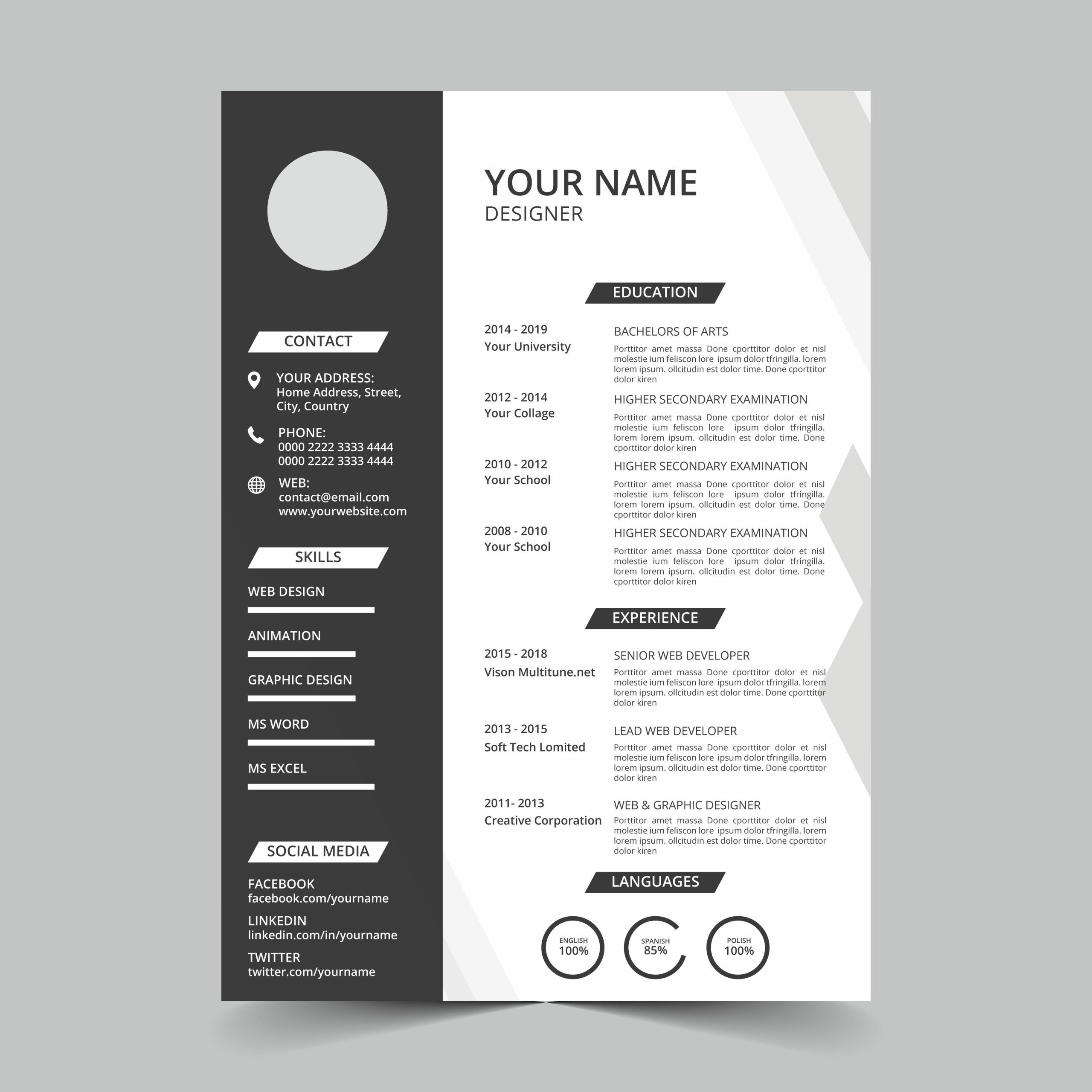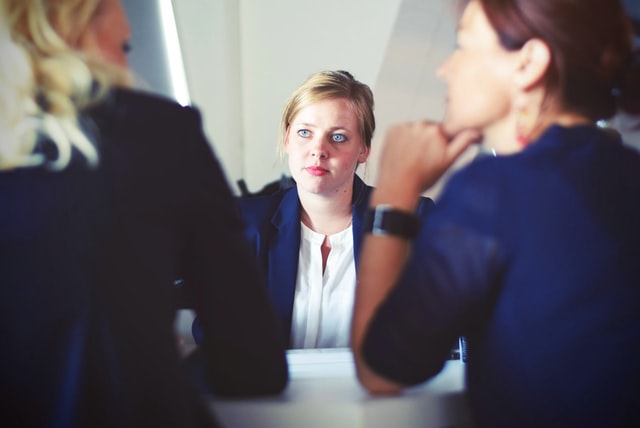 Should you include a picture in your CV
When we send candidates to our clients, we are very careful to remove any kind of personal information - it's your skills that matter! So it doesn't matter if you apply for a job with us with or without a picture.
However, we can't advise you to disregard the image when applying for other positions, it may be different from employer to employer.
When choosing an image for your CV, it is important to keep the following in mind:
- Images in a formal environment
- Use a picture taken from the front
- Representative choice of clothing
Before submitting your CV, consider the following
- Always double-check your spelling.
- When submitting your CV and PB via email, always send the documents as PDF.
- Make sure to submit your application on time - always before the deadline.
- Always send your CV along with a cover letter, and keep in mind that the look and format should be consistent.