Our Tips & Advice for a great LinkedIn profile
LinkedIn is today one of the world's largest professional networks with over 850 million members in more than 200 countries worldwide. In Sweden, the use of this platform has increased significantly with about 25,000 new members every month and today there are almost 3 million registered members. For many companies and workers it has therefore become an essential tool for those who care about their career, strive to develop and want to build their network of contacts. Here, everything from sales and networking to recruitment and job applications.

It is therefore of great importance to have an attractive LinkedIn profile that will help you develop your career. For those who have had a stable job for a long time, it is very easy to forget to update your profile. Have you realised that your profile is outdated and needs some updating to make your LinkedIn profile more appealing? If so, read our tips below!
How should a good LinkedIn profile look like to attract and connect with the right people? To help you with this, we provide professional staffing company in Stockholm our valuable tips to help you strengthen your profile today!
Strengthen your LinkedIn profile with our 12 tips and advice
- What do you want from your networking?
- Upload a profile picture & cover image
- Fill in your profile
- Keep it updated
- Join groups
- Relevant work experience
- Adding keywords to the skills section
- Create a unique LinkedIn URL
- Select your contacts
- Recommendations
- Small, frequent updates
- Turn on Open to Work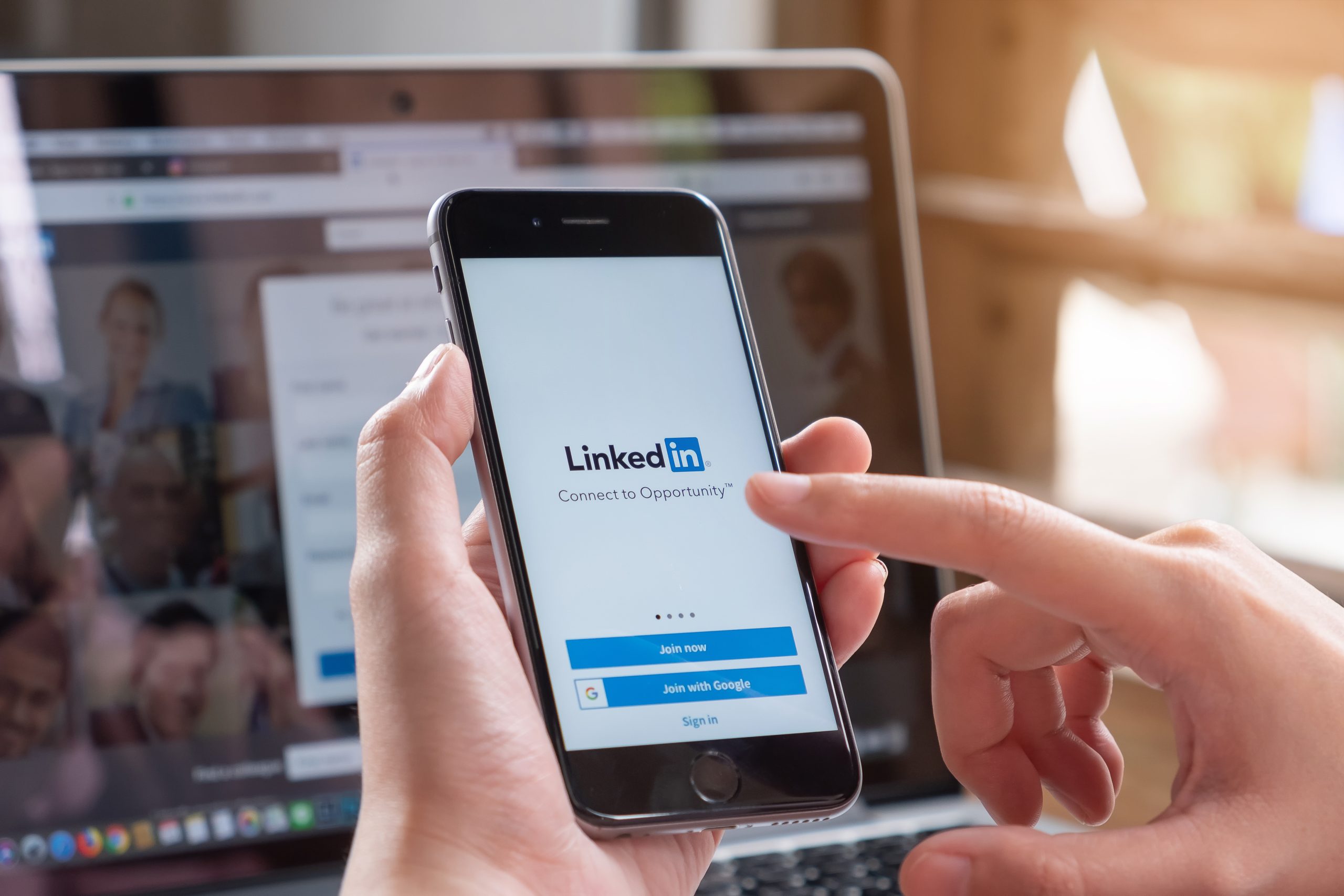 1. What do you want with your - networking?
Something that may be worth reflecting on before you create or develop your LinkedIn profile is to set out for yourself what you want from your networking? What is your main goal? Who exactly are the profiles that will visit your profile? 
There is a significant difference between being an entrepreneur yourself and looking for new customers - or looking for a new job. So make sure you are clear about what you are looking for. Once you have the answer, it will be much easier to create or develop your profile.
2. Upload your profile picture & cover image
According to LinkedIn itself, a profile with a picture receives 21 times more profile visits and 9 times more contact requests than one without a picture. So make sure you have a thoughtful and professional photo of yourself on your LinkedIn profile - use a current image, dress appropriately, avoid cluttered backgrounds or cropped group photos and make sure the focus of the image is on your face.
In addition to the above, ensure to use the link below your photo. Copy the link and include it in your email signature, CV or on your business card. If someone chooses to click on the link, they will go directly to your LinkedIn profile. You also have the option of adapting your link to make it shorter, which you can read more about in point number 8.
Before you start using LinkedIn actively, it's a good idea to work through your profile thoroughly and add information to the different profile sections you can use. The more relevant information you include, the easier it will be for recruiters to find you. On this platform, there is a very useful feature that gives an indication of how complete your profile is and tells you which sections you can add to make it even better.
4. Keep your profile up to date
Always make sure to keep your profile up to date with relevant work experience, job titles and qualifications etc. It's you as a person you should be selling and not just a set of skills you possess - imagine you're talking to someone and write in the first person. This will help you communicate your soft skills.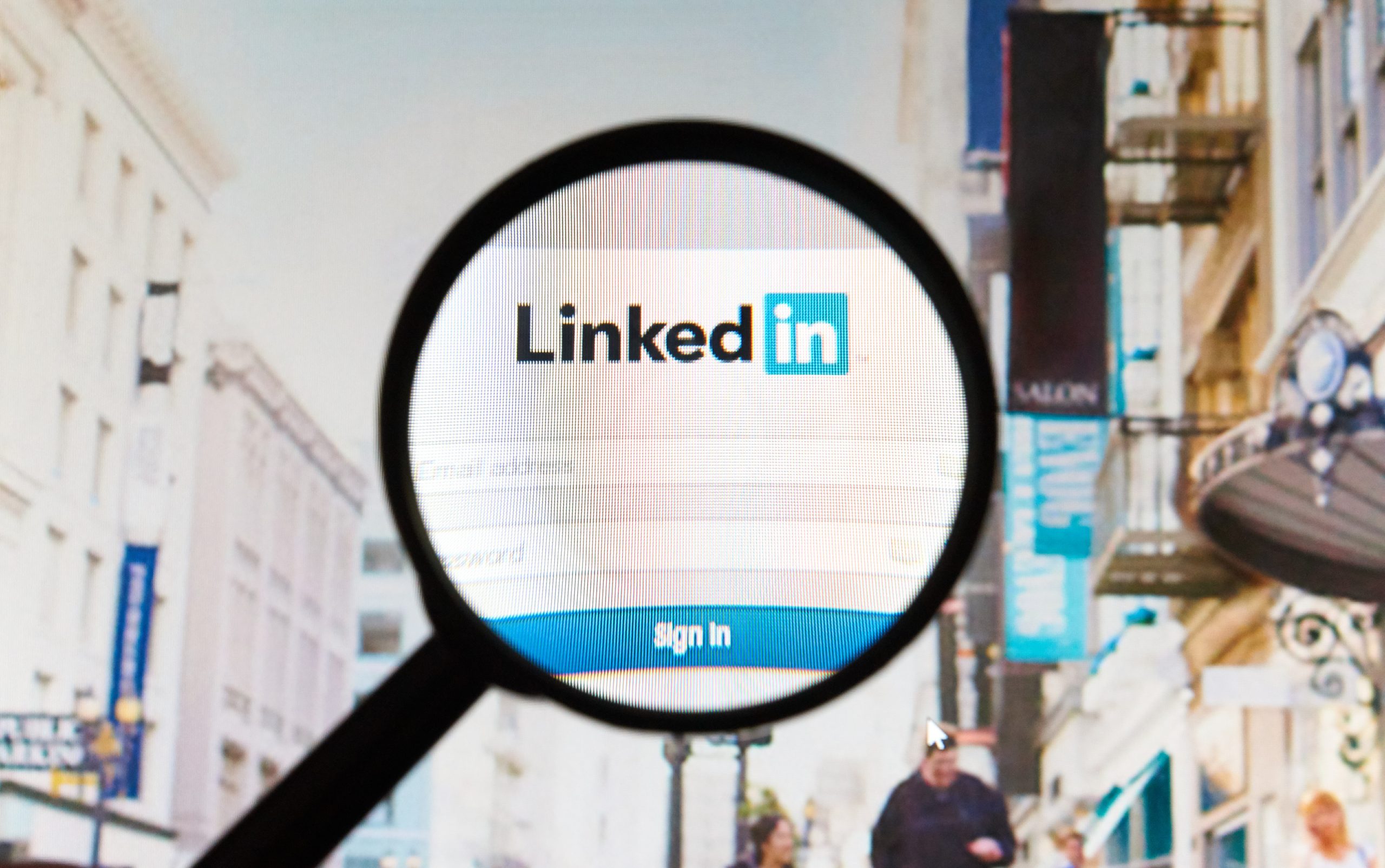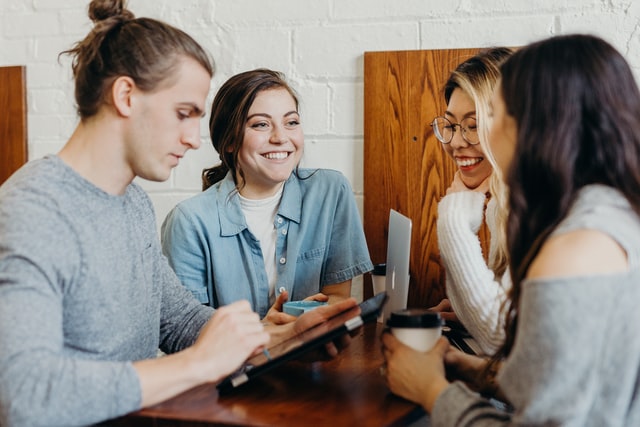 On LinkedIn you will find a number of groups, some of which provide a great opportunity for both skills development and networking. As I said, this is a good opportunity to make contacts in the field that interests you, especially with people you know personally and who could give you a reference. This is worth its weight in gold when you are looking for a job. It is estimated that around 70% of all jobs are not advertised, so joining a group could be crucial to finding or being recommended for your dream job.
6. Have relevant work experience
If you have a wide range of skills and experience, you should filter out some information - try to include the most relevant experience and skills for the positions you are interested in.
If you feel that you lack relevant work experience, you should still try to prove to your potential employers that you have experience that you can bring to the new position. 
When adding your previous work, you should make sure you write them as clearly as possible. Make sure to use "bullet points with the areas you have worked on in that particular workplace. In addition, also make sure to link to specific projects that may be of interest to the visitor.
7. Adding keywords to the skills section
If you want to generate real meaningful value from LinkedIn, it is essential that your LinkedIn profile is optimised. When you have your profile optimised, you show who you are and what you actually do in a tangible way. A key factor in this is that you use the right keywords to help potential employers find you when they search on LinkedIn. 
In fact, the additions of words you include in the skills section act as keywords. This means that when a recruiter searches for these words, your profile will come up. Since your profile can contain up to 50 skills, this is a good way to increase your chances of your profile appearing in recruiters' searches.
8. Create a unique LinkedIn URL
To make your profile much better looking, make sure you use a LinkedIn URL that is professional and clean. This will also make it a lot easier once you have to link to your profile. Remember to preferably use your first and last name if it is still available. You change your personal LinkedIn link under your profile settings.
Invite colleagues, students and acquaintances to be contacts with you. This will give you the opportunity to see each other's profiles, activities and other contacts.
To have a larger network of contacts does not improve your profile but can actually reduce your credibility and makes it harder for you to filter out the most essential contacts you have. So make sure you connect with the people/companies that are of interest and better position you to achieve your goals - more does not always mean better!
A testimonial is a written statement from one of your contacts and makes it extra powerful in comparison to a regular testimonial in that a name, profile picture and title appear next to the given testimonial. Using recommendations on LinkedIn is a great way to make your references from colleagues, managers or other people you have or have had contact with in your professional life more visible.
11. Small & frequent updates
When you're really looking for a new job, it might be a good idea to update your LinkedIn profile a little more frequently. If you haven't updated for x number of months, your profile is less likely to show up at the top of a recruiter's search results. Updating just one or two words will increase the likelihood of your profile appearing at the top of the search results.
Many recruiters using LinkedIn Recruiter will primarily choose to pull up search results and contact candidates who have the Open to Work setting on. Note that this does not mean that you will automatically have a label on your profile picture that you are open to new opportunities - this is your choice.
Open to Work only means that recruiters with specific LinkedIn Recruiter licenses can see that you are open to new work. LinkedIn does everything they can to avoid your current employer seeing that you have this setting on.
If you have an up-to-date and interesting LinkedIn profile, we can almost guarantee that this setting will give you a significant boost in the amount of job opportunities recruiters send your way.